At Progressive Chiropractic, we take great pride in providing the finest chiropractic wellness care to our patients. Below is a sampling of the different chiropractic services we offer in our York office.
Chiropractic Care
We provide advanced spinal correction utilizing "state of the art" chiropractic techniques. Never in the history of chiropractic have we been able to provide the level of help and expertise that now exists. These newer correction methods are even safer, more comfortable and more effective than ever before. As a Doctor of Chiropractic, Dr. Brett Eimermann has years of training and experience in spinal adjustment.
---
Digital X-rays
Digital X-rays are like the digital cameras we have today. They still use X-rays as the standard X-rays; the only difference is that their sensors are connected to a computer and not a film. This enables the modern X-ray to capture clearer and more accurate images as compared to its predecessor. The radiation levels produced by modern X-rays are even safer than the standard X-rays since they emit 80% less radiation than classic rays. Digital radiography, as compared to its predecessor, produces far sharper images, since digital sensors aid in creating higher resolution images. This aids our doctors to see even the smallest detail that would easily be missed.
---
Active Release Technique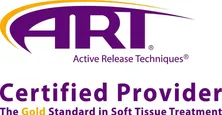 A non-invasive treatment system precisely engineered to locate and quickly resolve soft-tissue disorders. ART works by breaking up adhesions, which are dense collections of scar tissue that form when muscles and connective tissues are injured. When the scar tissue binds between your muscles, it limits flexibility, causing pain and stiffness in muscles and joints. Sometimes adhesions can also entrap nerves. The manipulation of the soft tissues through ART breaks up the adhesions so your muscles, joints, and nerves can move freely again. During an ART session, your healthcare provider will feel the area and identify the location of the scar tissue. They'll use the technique to isolate and target the area, manipulating it to break up the scar tissue and restore proper blood flow so the area can heal.
---
Graston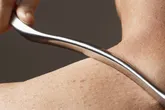 Instrument assisted soft tissue mobilization (IASTM) is a popular treatment for myofascial restriction. IASTM uses specially designed instruments to provide a mobilizing effect to scar tissue and myofascial adhesions. According to previous studies, IASTM was found to improve soft tissue function and ROM in acute or chronic sports injuries to soft tissues, while also reducing pain. Such positive effects can be helpful in all areas of treatment.

---
Dry Needling
Neurologic Dry Needling (NDN) is the evolution from needling points (myofascial trigger points) to needling the system. NDN is utilized to treat all types of neuromusculoskeletal conditions. These conditions are not limited to orthopedics but are applicable to any condition where inflammation (neurogenic), reduced blood flow and muscle guarding is present. The NDN treatment system is based on peripheral and central neurologic principles, which is not limited by the traditional trigger point paradigm. Using the peripheral nerve mapping model allows a broader opportunity to deliver treatment locally, segmentally, and most importantly systemically.

---
Kinesio Taping
The Kinesio Taping® Method is a therapeutic taping technique which alleviates pain and facilitates lymphatic drainage by microscopically lifting the skin. This lifting affect forms convolutions in the skin increasing interstitial space and allowing for decreased inflammation in affected areas. Based upon research and years of clinical use, The Kinesio® Taping Method specifically applies Kinesio tape based on evaluation and assessment to dictate a specific application. Kinesio® Tex Tape applications can be applied in hundreds of ways and have the ability to reduce pain and inflammation, promote post-surgical healing, optimize performance, prevent injury and promote good circulation and can assist the body's natural healing process.